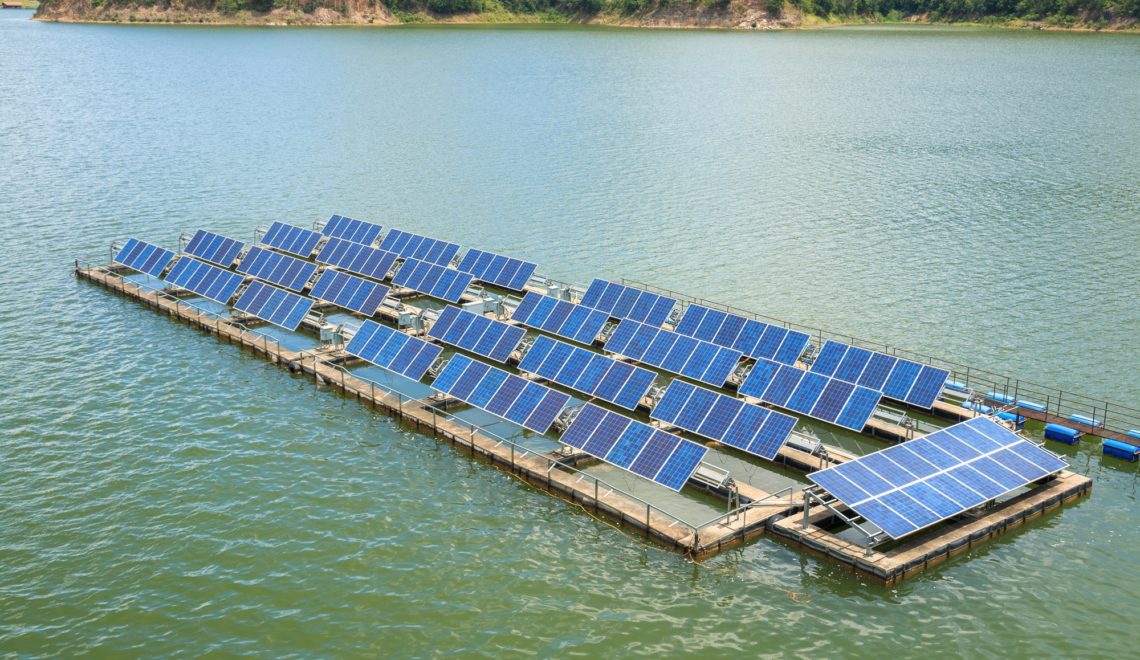 Khanak Solar System offers Floating Solar System solutions based on latest and most advanced technology. Floating Solar Solution has more value proposition and gives extra generation.
Solar Panel operates 10 degree to 15 degree C cooler than normal ambient temperature. It needs Quick installation facility and very easy operation and maintenance. Solar plant can be installed with tracking facility
Complies with environmental and structural standards.
Offered high quality components for long-life.
Heavy, high buoyancy floats with redundant features.
Flexible monolithic platform tolerates wind and waves.
Suitable for use with drinking-water.
Compatible for both Freshwater or seawater.
Less contact with water surface.
Sufficient light and air available for life underwater.
Designed to accept and tolerant variation in water level .
Corrosion resistant metal structures.
PV module engineered for marine use .
UV resistant floats for long-life.
Floats have redundant leak-tolerant features.
Smart tethering & anchoring solution.